The C-Concept: the most compact banner
The C-Concept is an excellent, low budget choice when you want to convey small amounts of information to your target audience in a fun way. The C-Concept unfolds like an accordion, making it the most compact banner available. This Z-CARD® is perfect for promoting products and telling about company services, all neatly lined up next to each other. The C-Concept has also proven itself as a successful, promotional supporters banner at various sporting events.
Wide range of different formats
Digital printing for small print runs (cost-efficient)
Option to personalise the Z-CARD®
Customized upon request (please enquire!)
Various finishes possible (magnet, foil, embossed)
Matching displays with your own design possible
Request a quote
InDesign templates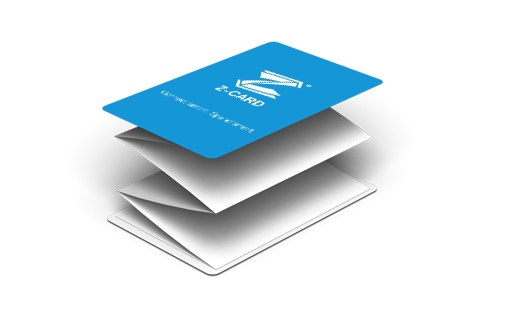 Click on "insert sizes" above the image to view our insert sizes!
Compact, simple and sustainable
Your message reaches your target audience in a unique way
Z-CARD®s have unmatched stopping power. Once in your hands, your target group uses, reuses and saves their Z-CARD®. The perfect print concept to attract attention!
Each Z-CARD® is produced sustainably and energy-efficiently with our specially developed, patented machines (EP2925530B1). This on FSC/PEFC certified paper from sustainably managed forests.
Z-CARD®s are of high quality and produced with great care to match your brand image at all times.
Get a quote
Fill in the form below and we will send a non-binding quote within 4 hours!
Z-CARD® has now been around for over 25 years, and within that time it has grown from a niche print marketing agency to an international marketing agency with 67 offices in 49 countries. Our Sales Teams know everything there is to know about PocketMedia®!
Working with Z-CARD® means working with experienced PocketMedia® specialists. Our Sales Teams make every effort to think along with you and find the best solution for your project. No question is too crazy for us!
We always strive to offer the very best service. This from A to Z, from thinking along with you about your project to sending you a quotation, and from checking your print files to prompt and correct delivery.
Z-CARD® works with small and large companies,
well-known and unknown brands